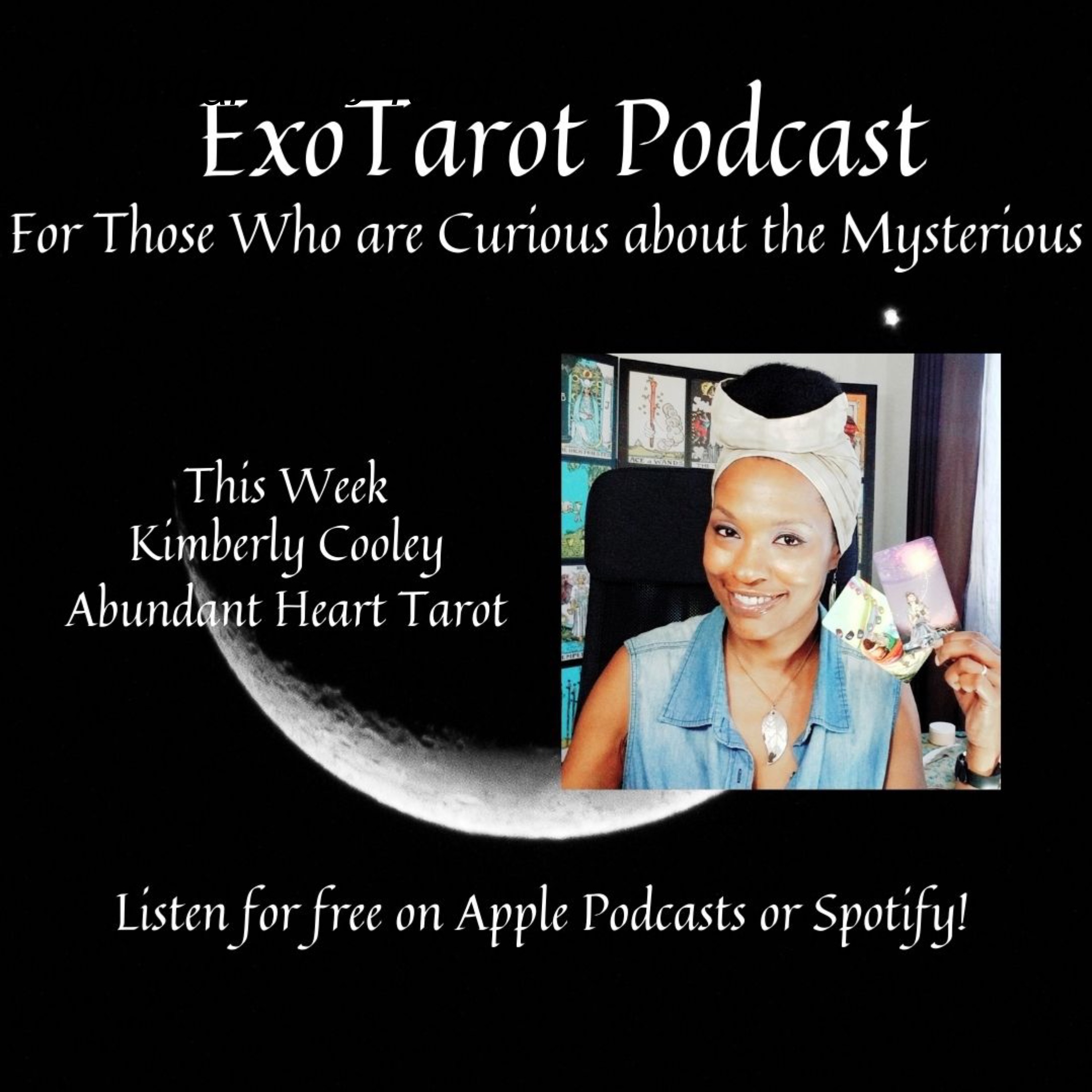 My guest this week is Kimberly Cooley Abundant Life Tarot.
In this episode we talk about how she got started, tarot, divine timing, and the importance of taking leaps of faith.
You can learn more about Kimberly and all of the services that she offers, you can follow her on Instagram, YouTube, and Twitter @abundantlifetarot or you can visit her website at abundantlifetarot.com or her Etsy shop Abundant Life Shop
I will be taking a few weeks off, and when I come back there will be some exciting changes to the show. If you are a new listener and this is your first episode, please checkout the backlog of all my previous interviews. So I will see you all again at the beginning of September.
For more information about the podcast, myself, my wife Jillian or Jillian's Healing Arts Center, visit www.jillianshealingartscenter.com 
If you would like to support the podcast, I have a tip jar on my Linktree https://linktr.ee/exotarotreadings
This interview took place on August 10, 2021 on Instagram live so some material might be dated.